Political Prisoner Mikhail Zubkou Announces Dry Hunger Strike
2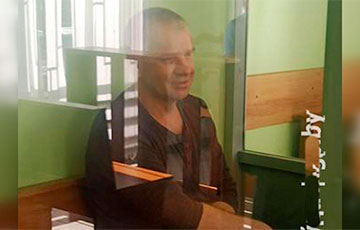 Recently, another convict jumped out of a window in this colony.
Extradited from Russia, Mikhail Zubkou, who is serving a sentence in penal colony #14 in Navasady near Barysau, announced a dry hunger strike. This was reported by Radio Svaboda with a reference to reliable sources.
"He was once again placed in a punishment cell for no reason. Mikhail served seven days in a punishment cell for "failure to introduce himself in a proper way" to the convoy guard. He left the punishment cell on March 21. Three days later, he was again punished with 10 days of punitive confinement, only because he demanded a meeting with a notary to solve some of his problems, the source said.
According to the source, Mikhail went on a dry hunger strike in protest against his illegal placement in a punishment cell.
Homel resident Mikhail Zubkou was sentenced to three years in prison for "violence against three riot policemen". Before that, he was detained in Russia and extradited to Belarus, despite the ban of the European Court of Human Rights.
The day before, human rights activists reported that on March 26, in the same colony in Novosady, another "political" convict jumped out of a window on the second floor due to cruel treatment of prisoners. Now he is in the Barysau hospital, he has problems with his spine.
Viasna HRC notes that five people who have been recognized as political prisoners are serving their terms in this colony, including activist and public figure Zmitser Dashkevich.