Putin Provides Relatives With Land Around Novo-Ogarevo Residence
5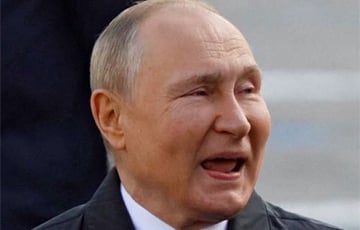 And secured it for himself "for the rest of his life".
Russian President Vladimir Putin has built a "tsarist village" in Novo-Ogarevo near Moscow. He bought up land and houses around his residence via straw persons and foreign offshore companies and distributed them to his relatives, Project writes, having studied the correspondence of Putin's former son-in-law, Kirill Shamalov.
When Putin came to power in 2000, he secured the right to use the estate in Novo-Ogaryovo for the rest of his life as part of the law on guarantees for former presidents. Since then, a swimming pool, bathhouse, and gym have been built in the presidential residence. In 2015, a secret railway was laid to the residence.
In mid-2006, companies registered offshore started buying up land adjacent to the residence. They were intended as a "dowry" for Putin's daughters, Project notes.
Thus, in 2013, when Putin's youngest daughter Katerina married Kirill, the son of his friend Nikolai Shamalov, the couple received two plots of land with houses that belonged to a Panama-based offshore. The young people did not officially register their marriage, but got married in a church. For reasons of secrecy, the lands were registered in Shamalov's name.
It follows from the latter's correspondence that the 4-storey house of more than 1,800 square metres and a plot of 60 hectares did not seem attractive enough to the young couple. They spent €9m on the house's redesign. Meanwhile, Shamalov delayed paying €900,000 to the contractors for several months.
In 2013, Shamalov transferred the second house to Artur Ochereny, the new partner of the president's wife Lyudmila Putina. The relevant power of attorney from his post office attests to this. That June, Putin and his wife announced their divorce. However, according to Project, they had found new companions long before that.
Putin's eldest daughter, Maria Vorontsova, received the other two plots next to the residence. They were also bought in 2006, but by a Cyprus offshore company called Ermira. The Project claims that this company has been Putin's wallet for years.
Around 2016, Shamalov and Katerina broke up. Soon after, he lost almost all of his shares in Russia's largest oil and gas company, Sibur, where he owned 20.8% worth $2 billion. Most of that stake went back to Putin's friends, Project specifies.
In 2019, Shamalov had all his land in Novo-Ogarevo seized. However, he still owns a villa in Biarritz, France, previously owned by another of Putin's friends, Gennady Timchenko.
The plots and houses in Novo-Ogarevo went to a company registered by lawyers linked to the billionaire and Putin's friend Arkady Rotenberg.