Belarusians To Lukashenka: Do Not Howl, It's Just A Vox For Us
10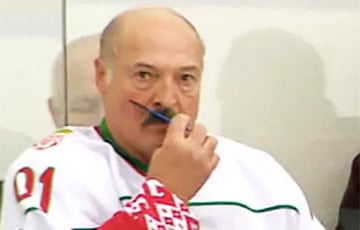 The dictator understands only the language of force.
Lukashenka spoke about a forceful scenario for a change of power in Belarus. According to him, Poland, Lithuania and Ukraine are training the rebels.
What do the Belarusian people think about it? Here are some comments from the readers of Charter97.org:
"You are a bastard. You understand only force."
"This is the legal right of the citizens of our country to replace you, the collective farm ghoul who seized power in the country. You are pushing people to get rid of illegal power as soon as possible. Do not howl now, it's just a vox for us. Sane people won't die for you, but let nonhumans think 100 times whether it's worth laying down their heads for you."
"Fear, the Cockroach!"
"You are wrong, the moustachioed. It's you who seized by force, and now we will return power to the people."
"You will really test the battle. The Kalinovites will not come with flowers and hearts.
"Are real enemies all around!?"
"The relic will end up again in intensive on edge."