Zelensky Wants Belarus To Join The EU And NATO
34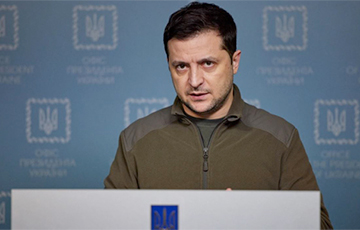 The President of Ukraine said that this is a positive decision for everyone.
On June 1, during a speech at the summit of the European Political Community in Moldova, President of Ukraine Volodymyr Zelensky mentioned Belarus. It follows from his words that he would like to see our country in the EU and NATO.
"All European countries that border Russia and do not want Russia to attack them should be allied with the EU and NATO," newsmaker.md quotes President Zelensky. "We have no choice: either open war or step-by-step occupation. We see what is happening in Belarus and Georgia."
"The time for decisions has come," the President of Ukraine is convinced. He called to accept Ukraine into the Alliance during the NATO summit in Vilnius in July. "We need a summit for peace, we need positive decisions for Ukraine, because it's positive for everyone, for Moldova, and for Georgia, and for Belarus. I have no doubt," Volodymyr Zelensky said.