Tsapkala: Lukashenka's Disease Is Progressing, There Are No Ways To Cure It
32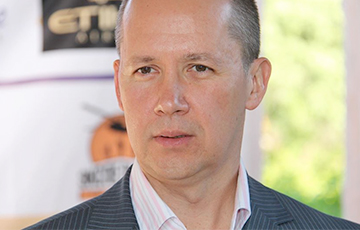 Almost all his internals have bloodstrokes.
Lukashenka has serious health problems, and the diagnosis is "quite sad". Belarusian politician Valer Tsapkala said this in an interview with Alesia Batsman, the editor-in-chief of gordonua.com.
"The diagnosis is quite sad. Honestly, I can't repeat it right now. I can only say that it is related to the cardiovascular system. He has a very serious illness. It is incurable. And this disease leads to the fact that bloodstrokes occur in almost all internals. They also appear on the body," he said.
According to the opposition politician, Lukashenka's illness can only be suppressed by hormonal therapy, but it helps only for a certain time.
"This disease is progressing. Today there are no tools to stop it. I can't say how long this can go on. I haven't had time to read it yet. But in this case, the question is different: we understand that this is already a downed aviator. We understand that the issue of the transit of power is on the agenda and that Lukashenka's inner circle, and even more so the Kremlin leadership, is well aware of what it means, first of all, for the Belarusian dictator. This means the approach of death. Or - probably, it will be even worse for him - loss of ability to work," explained Tsapkala.
He believes that it will be a sadder story for Lukashenka and for the whole world if he sits and does not think anything, just saying things like "I talked to my mother yesterday"...
"Obviously, the dictator definitely does not want to be remembered in this condition. It would be better for him to die. It is impossible to predict when this will happen. But this can happen within the next months, and maybe even weeks," Tsapkala suggests.
Charter97.org reported that yesterday Lukashenka's incurable disease was diagnosed by a council of doctors at the Central Clinical Hospital (CCH) of Moscow. The dictator was diagnosed with disseminated intravascular coagulation syndrome (DIC). This disease is characterized by disorders in the blood coagulation system. It is a condition in which blood clots form throughout the body.