Bloomberg: U.S. To Provide Ukraine With Improved Patriot Missiles
3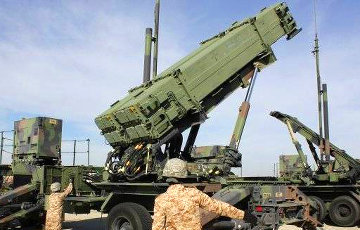 A new $2 billion military aid package will be announced today.
As early as this Friday, the Pentagon intends to announce a long-term arms package for Ukraine, including ammunition for air defense, worth more than $2 billion.
According to Bloomberg, the funds, which will be allocated as part of the Ukraine Security Assistance Initiative (USAI), will go toward the purchase of Hawk missile launchers and missiles, as well as two types of advanced Patriot air defense missiles.
One is the Patriot Advanced Capability Missile-3 (Pac-3) manufactured by Lockheed Martin. The other is called the Guidance Enhanced Missile (GEM-T) from Raytheon Technologies. The GEM-T is claimed to "provide improved capability to engage tactical ballistic missiles, cruise missiles or enemy aircraft in addition to the Pac-3 missile."
USAI's initiative will follow previous efforts to help Ukraine's air defense system combat Russian invasion.
As Bloomberg notes, the program envisions contracts with delivery dates in months or even years to meet the country's long-term security needs, rather than for immediate use on the battlefield.
The publication reminds that the U.S. announced last November that it would supply Hawk systems from its own inventory, but they had to be repaired with USAI funds.
"Air defense has been a top priority for Ukraine to counter recent air and ground-based cruise and ballistic missile attacks on cities, as well as to provide cover from Russian aircraft in the long-awaited counteroffensive," Bloomberg writes.