CNN: AFU Defeat Russian Forces Near Bakhmut During Counteroffensive
2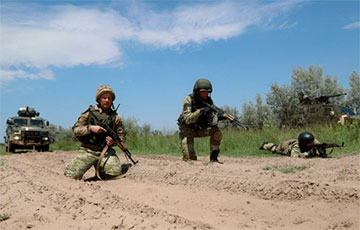 The enemy's first line of defence has been broken.
The Ukrainian defence forces have made progress near Bakhmut, where they defeated some of the Russian aggressor country's occupier forces. However, the invaders offered fierce resistance. The AFU counteroffensive is gaining momentum, but the implementation of plans may be hindered by the blowing up of the Kakhovka hydropower plant by Russian troops.
According to CNN, Ukrainian troops were able to make progress on the Bakhmutsk direction and defeated some of the occupiers in their first attempt to break the Russian defence lines on the eastern front.
CNN journalists write that the Russian occupiers, armed with anti-tank missiles, mortars and grenade launchers, offered "fierce resistance". The enemy have dug into the defence lines, which in some areas are marked by minefields several layers deep.
Journalists' interlocutors in the US claim that the losses will not affect the Ukrainian army's plans for a larger offensive.
The CNN article also described Ukraine's "operations" that had been underway for two weeks. The Ukrainians were testing the occupier's positions for vulnerability.
At the same time, it is believed in the West that the intensification of combat operations was a signal that the counter-offensive of the AFU seems to be gaining momentum. However, the blowing up of the Kakhovka hydropower plant by Russian troops may complicate the Ukrainian forces' plans.