Russian Pilot Deserted And Revealed True Losses Of Russian Aviation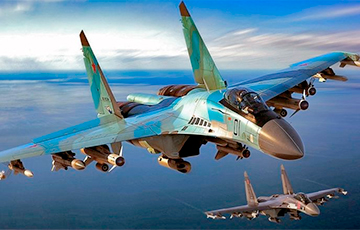 On the first day of the full-scale invasion of Ukraine, the pilot was in the barracks in Belarus.
The pilot of the Aerospace Forces of the aggressor country of Russia, Lieutenant Dmitry Mishov, who fled to Lithuania at the end of May, spoke about the losses of Russian invaders in Ukraine.
According to the BBC, Mishov fled to one of the Baltic countries on May 28, and later surrendered to the Lithuanian migration authorities. According to him, he was an assistant helicopter commander, and later became a navigator-operator of a combat helicopter.
The Russian said that on the first day of Russia's full-scale invasion of Ukraine, he was in the barracks in Belarus and "woke up from the message that he needed to fly to Hostomel," but the flight was canceled as a result due to losses. According to Mishov, on the very first day of the big war, the aggressor country lost "five aircraft and two crews".
"During the war, the regiment in which Mishov served lost almost 20% of helicopters. If earlier there were "40-50 pieces" in the regiment, then over the past year two were burned down by the efforts of saboteurs and another six or seven were shot down at the front: "The losses among the pilots are large. If we compare, say, with Afghanistan, I know that 333 helicopters were lost there. And we have 10 years of Afghanistan repeated in a year," BBC writes.
The pilot claims that he filed a letter of resignation in January 2022 and did not participate in the invasion of Ukraine. He admitted that he was transporting goods for the Russian occupiers through the territory of Belarus in a Mi-26 helicopter. Mishov also said that in April 2022 he was sent "back to the unit" in the Pskov region, and he tried to formalize his dismissal.
The Russian told the interviewer that after the announcement of the mobilization by the Kremlin dictator Putin, his dismissal to the reserve was canceled, he unsuccessfully tried to sue, then "decided to cut my wrists in order to get to the hospital," and in the hospital he decided to escape from Russia.
According to the General Staff of the Armed Forces of Ukraine, since the beginning of the full-scale invasion, the aggressor country has lost 314 aircraft and 299 helicopters.