'Ales Pushkin Received No Treatment Suffering Perforated Ulcer'
40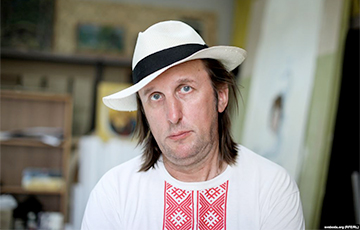 They just killed him in prison.
A source familiar with the situation with the death of the artist Ales Pushkin told MOST what happened in the Hrodna hospital where the political prisoner died.
Ales Pushkin had a perforated ulcer, he received no timely treatment in prison.
The artist was brought to the hospital on July 11 already unconscious, his heart stopped on the operating table.
"Pushkin was brought to the hospital almost dying. He was suffering from peritonitis, his condition was septicemic and there was multiple organ failure. In simple terms, he had a hole in his stomach. There was really no way to save him.
A perforated ulcer causes severe pain. Therefore, the patient starts to complain immediately. As a rule, a person has several days in order to eliminate the problem promptly. If a person receives timely treatment, he will survive. After such surgery, the patient, as a rule, is allowed to go home after a couple of days. If this is not done in time, the perforation of the ulcer will cause peritonitis and subsequently septic shock. As for Pushkin, he was simply killed in prison. I can't call it otherwise. I can't imagine him not seeking help in prison because such a clinical picture causes acute pain. He had to experience great suffering, it's like a dagger in the stomach," the source said.
The source that Pushkin ulcer could have become inflamed due to prison food, as well as the failure to provide medical care.
"The rations are not very good in the Hrodna prison, and the situation with medical care is at a low level there. As a result, one more political prisoner died. It is impossible to keep silent about such an inhuman attitude, Belarusians are simply killed in prisons. The head of the medical unit of the Hrodna prison, Viktar Lutseu, is responsible for providing timely treatment to prisoners. It is his responsibility to decide on hospitalization. But as the situation shows, Pushkin was hospitalized very late," said the MOST's source.