George Bush, Vaclav Havel and Radosław Sikorski to read out lists of arrested Belarusians
33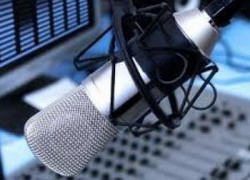 A number of prominent politicians, human rights activists and creative community representatives from around the world are to read out the names of the imprisoned and accused opponents of the Belarusian regime.
As said by Marcin Bosacki, Press Spokesman of the Ministry of Foreign Affairs, Foreign Minister Radosław Sikorski is to join in the initiative.
- Today night Minister Sikorski together with politicians, members of the creative community, community workers is to take part in reading eh list of persons detained in Belarus since December 19. In this way Mr Sikorski has decided to take part in the wonderful and noble initiative. The Ministry of Foreign Affairs of Poland believes that every gesture of solidarity with the civil society of Belarus is highly important in these days.
Radio Svaboda journalist Yan Maksimyuk tells other names of well-known persons, each of whom is to read out 10 names of the persons persecuted for political reasons after December 19, Radio Racyja informs.
- George Bush, a former US president, is to start reading the list, and the former president of the Czech Republic Vaclav Havel is to finish reading this list of more than 500 names. On the New Year night the names of the people detained on the Square are also to be read by the Foreign Minister of the Czech Republic Karel Schwarzenberg, a former US Secretary of State Condoleezza Rice, a well-known US political economist Francis Fukuyama. The Russian side also supported our initiative: Yelena Bonner, Vladimir Bukovsky, Sergei Kovalev, writers Boris Strugatsky and Victor Erofeyev.
Detainees' names voiced by men of distinction could be listened to today in Radio Svaboda broadcast or on the web.