Venice Commission calls Belarusian laws repressive
5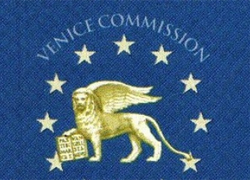 Council of Europe's consulters on constitutional rights criticized Belarus for the country's attitude towards NGO.
The Venice Commission noted during the plenary session that most of human rights organizations in Belarus had been deprived of registration during the last ten years. The Venice Commission also regrets the amendments to the Criminal Code suppressing the freedom of association. The Belarusian legislators approved amendments, which significantly expand KGB powers allowing breaking in homes and banning foreign financing of NGOs. Once the draft law is adopted, the security services will gain the right to break into NGO offices and residential homes if they think a crime has been committed there or a suspect is hiding there, the Commission reminds in a press release.
The Commission also criticizes Belarus as the only European country using death penalty.
The Venice Commission is Council of Europe's advisory body on constitutional matters founded in 1990. The Commission analyzes law and draft laws relating to constitutional right, including election standards, rights of minorities, etc. The PACE often uses the Commission's conclusions as reflection of "European standards in democracy".
Belarus is an associative member of the Venice Commission.