OSCE office evicted from Belarus "forever"
25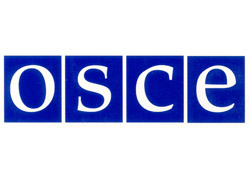 The decision to close the OSCE office in Minsk has been called "final" by the Belarusian authorities.
It was stated yesterday at a briefing in Minsk by the spokesperson of the Belarusian Foreign Ministry Andrei Savinykh, Interfax-Zapad reports.
"The Belarusian side has adopted its decision and informed our partners in the OSCE about that," A. Savinykh said, answering the question about possible reconsideration of the decision to evict the OSCE office in Minsk.
We remind that on December 31 a representative of Belarus at international organizations in Vienna, Alyaksandr Sychou (Sychev) informed members of the OSCE standing committee about the decision of Belarus to close the OSCE office in Minsk.
The Belarusian side explained its actions by "the absence of objective grounds for the operation of the OSCE mission in Belarus." AT the same time, Minsk stated its readiness to continue interaction with the OSCE institutions in all areas of the organisation's activities.
Countries of the West called upon the Belarusian authorities to reconsider the decision of closing the OSCE office. The EU foreign affairs chief Catherine Ashton and the US Secretary of State Hillary Clinton have made a joint statement: "The mandate of the mission is not completed, as the OSCE's critical assessment of the presidential elections indicates. The elections and their aftermath – particularly the continuing detention of presidential candidates and new detentions and raids targeting the media – represent a step backwards in the development of democratic governance in Belarus."