In exile Natalya Radzina controlled by police
16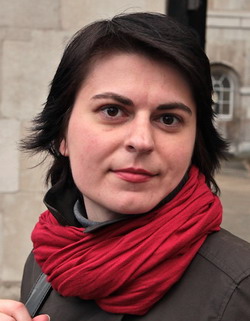 Examination of the actual location of charter97.org website editor was attributed to the extension of the investigation period for the "December 19" case.
On February 21 an officer of Kobryn police department visited Natalya Radzina's place. He explained that documents about extension of the investigation period in the criminal case related to the so-called riots in Minsk on the Election Day to 5 months had been received from Minsk. The police are ordered to make sure the journalist would not leave Kobryn.
We remind that Natalya Radzina, who on December 19 was performing her professional duties and covered the events on Independence Square, was beaten up and arrested. She had spent almost 2 months in the KGB prison. On January 28 the journalist was released on recognizance, and she was obliged to go to the place of her official registration. Radzina is prohibited to visit or stay in Minsk, where she had been living and working for the last 15 years. She hasn't been prohibited to work as a journalist, however she has been "recommended" to avoid "value judgments" during the investigation.