Students forced to give written undertaking they won't participate in revolutions
61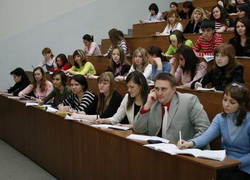 Students of the Technical University of Brest have been made to sign a document obliging them not to take part in the "revolution by social networks".
Students receive telephone calls from policemen who ask to meet with this aim. Student Yauhen told Radio Racyja that law enforcement officers had a list of students they must talk to:
"I was told that police were looking for me when I was out. I phoned to police and they told me I was to sign a document saying I know that actions are unauthorized events that carry punishment, and so on. When I asked why they phoned to me, not anyone else, he said he cannot answer, because he had just been given a list of persons."
Human rights activist from Brest Raman Kislyak thinks that documents of this kind do not have legal force. Their purpose is psychological pressure on students. Police test students' reaction to such event in order to take other measures if necessary.