Human rights activist Valyantsin Stefanovich returns to Belarus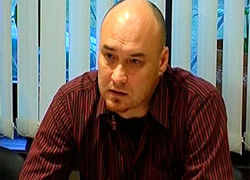 He has managed to go through the check-point at the National Airport "Minsk" without any problems.
He was met by his colleagues Uladzimir Labkovich and Pavel Sapelka at the airport. Stefanovich is getting ready for an administrative trial he may have to stand.
He says that he is not going to refuse from his human rights activities and will struggle for those who are behind bars, notes udf.by.
Let us remind you that the human rights activist is accused of tax evasion the same as his colleague Ales Byalyatki is.