Belarus declares diplomatic war against EU
282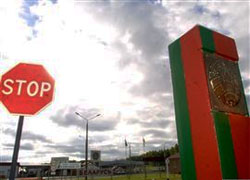 The Belorussian regime imposes responsive sanctions against EU officials. The Ambassador of Belarus in Poland has been recalled. The Ambassador of Poland has been demanded to leave the country.
It can be concluded from a statement of Belarusian MFA press secretary Andrei Savinykh posted on the MFA website to comment on the decision of the EU Council.
"The EU Council decision demonstrates that the European Union continues its policy of undisguised pressure. We have repeatedly explained at every level that such policies in relations with the Republic of Belarus would not have any prospects.
In response, Belarus will ban from entering the country those persons from the EU Member States who contributed to the introduction of the sanctions against Belarus.
Permanent Representative of Belarus to the European Union and Ambassador of Belarus to Poland have been recalled to Minsk for consultations.
Head of the EU Delegation to the Republic of Belarus and Ambassador of Poland to Belarus have also received the recommendations to return to their capitals for consultations and to convey to their leadership a firm position of the Belarusian Side on inadmissibility of pressure and sanctions.
If the pressure on the Republic of Belarus persists, other measures will be taken to protect our interests.
We hope that the authorities of the EU and its Member States will realize that this path is flawed.
The proposals of Belarus for engagement and cooperation with the European Union based on the principles of equality and mutual respect remain valid," the statement says.