Interpol accused of aiding Belarusian regime
81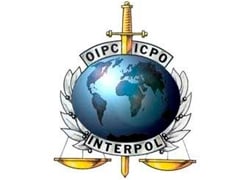 A debate on Belarus was held in the Bundestag.
At a sitting on March 22, Bundestag members unanimously condemned the execution of two men accused of committing a terrorist attack on the Minsk metro, Radio Svaboda reports.
"Belarus is a part of Europe and Europe is not a place for death penalty," Ronald Pofalla (CDU), the Chief of Staff of the German Chancellery, said.
Pofalla also supported the proposals of European politicians regarding moving the 2014 Ice Hockey World Championship from Belarus to another country and expressed a hope this decision would be taken.
Marieluise Beck (The Greens) agreed with the position of Ronald Pofalla.
She read out a statement regarding the Interpol saying the organization goes hand in hand with Lukashenka.
Marieluise Back commented on a fragment of Lukashenka's interview to Russia Today TV, where he spoke about the execution of Dzmitry Kanavalau and Uladzislau Kavalyou.
The Belarusian ruler noticed the execution was inevitable, punishment was fair and referred to Interpol's positive evaluation of the investigation.
In this connection, Marieluise Beck raised the following questions:
"What brought Interpol Secretary General Ronald Noble to Minsk on May 11, 2011, at the time when the EU and the Council of Europe froze all high-level contacts with the Belarusian regime?
Why did Interpol decided to accept without due examination the so called evidence provided by the Belarusian KGB being aware that the Council of Europe figured out in 2004 that traces of four disappeared opponents of the regime lead to top officials?
How did it happen that Belarusian minister of internal affairs Anatoly Kulyashou was invited to the Interpol headquarters in Lyon to sing an agreement in January 2012 in spite of restrictions to enter the EU countries?"