Beltelecom installs user control system (SORM)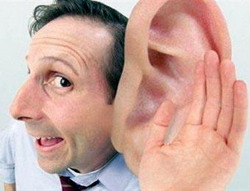 Beltelecom has installed the SORM system (wire-tapping of electronic communications) for byfly date-transmission network.
The company reports the necessary works were carried out on the night of April 26 – April 27 that could have caused Internet connection drops for byfly clients.
Byfly trade mark of Belarus's largest fixed line provider offers broadband access. Beltelecom has over 1.15 million byfly clients.
Internet service providers (ISPs) were obliged in 2010 to provide 24-hour free remote access to the databases of their clients and  services rendered to them on request of the bodies implementing operative investigation activities. Besides, ISPs were ordered to buy at their own expense, install and maintain the equipment for the SORM programme (System for Operative Investigative Activities), it.tut.by reports.
The appropriate bodies carry out operative investigative operations in telecommunication networks and obtain and use the information from computer-controlled systems and ISP databases of their customers and communication services rendered to them if there are grounds and conditions to conduct operative investigative activities set by the Law of the Republic of Belarus of July 9, 1999, "On Operative Investigative Activities".
Update: For unknown reasons, Beltelecom press service deleted information about installing SORM monitoring system from its website. A screenshot of the news can be seen below: