Svenska Dagbladet: Championship in Minsk is IIHF's goal scored
28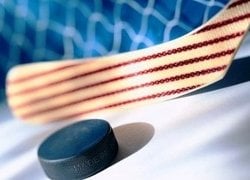 The Ice Hockey Championship in 2014 should be moved from Belarus to Sweden or Finland, where the World Championships 2012 and 2013 are to be held correspondingly.
A sports reporter Ole Bilger writes about that in "Svenska Dagbladet".
"The Belarusian leader Alyaksandr Lukashenka is a tyrant, who persecutes dissenters, and carries out crackdown on opposition. It is the worst dictatorship in Europe, which has preserved all features of the past epoch. However, its ruler has hockey training three times a week. To give him an opportunity to beam in the rays of the World championship is grotesque. It's true, the present position of the International Ice Hockey Federation could be compared to scoring own goal beautifully. However, the Federation has chances to correct this mistake still," Bilger noted.
As stated by the sports reporter, protests against Minsk tournament, joined by more and more Europeans, should not be reduced to political demands only. It is a question of human rights and not political differences of the left, right and centrists, Radio Svaboda informs.
"And the more the scale and prestige of the international championship held in a dictatorial country is, the greater is the damage and disgrace of it," "Svenska Dagbladet" writes.
The International Ice Hockey Federation is to consider the issue of moving the ice hockey championship from Belarus to another country. This issue was put on the agenda of the session of the federation planned in Helsinki in May.
The idea to move the championship to a different place emerged after the protest rally against the results of the presidential election in 2010 was disbanded.
Many political and public leaders from all over the world have signed the address to change the place of holding the championship. The idea to move the Ice Hockey Championship from Belarus has been supported by the European Parliament and the US Congress.
Russia opposes this idea.
There was a precedent of moving a championship to another country in history. In connection with invasion of the Warsaw Pack states to Czechoslovakia in 1968 the ice hockey championship in 1969 was not held in Prague as it had been planned, but in Stockholm.