Belarus — in  top 10 world's poorest countries
142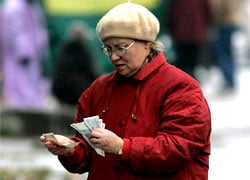 Business Insider has published its annual "Index of the world poverty – 2012," in which Belarus ranks 10th.
The experts of the publication evaluated the poverty level depending on the level of unemployment and inflation. Only Turkmenistan hit the rating among the post-Soviet countries apart from Belarus.
Business Insider estimates the growth in consumer prices in Belarus at 52.4%, while the unemployment rate at 1% and overall index of Belarus's poverty - 53.4%.
Such African countries as Zimbabwe, Liberia and Burkina Faso take top lines of the ranking. Turkmenistan is located on the fourth position with the poverty index of 75% (15% inflation and 60% unemployment rate).