Syrian Ambassador in Belarus confirmed the transition to the opposition
11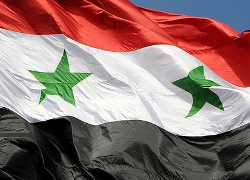 Farouq Taha announced his defection from the Syrian regime, Al-Jazeera reported.
In an interview with the Doha-based television channel, Taha said that the regime did not refrain "from threatening to attack the families and properties of the officials who want to defect."
The ambassador also said that seven months ago he objected to the security approach adopted by the regime to quell the protests and that the Syrian government had put an end to his diplomatic mission as a result.
"I could only announce my defection recently since the regime practices its oppression on the inside and outside the country," he added.
He also said that his priority was for supporting the revolution and not publically announcing defections "since silence is not an option anymore, but rather treason."
Taha served in the Syrian government for 44 years, including 26 years as a diplomat.
As charter97.org learned from a source, Syrian ambassador to Minsk Farouk Taha, who has been working in Belarus since 2007, fled to a European country. Media reported his term in office expired. According to a source, Farouk Taha did not return to Damask. He is said to have run away from Minsk to a European country, supposedly Switzerland, in spring, but this information was kept in secret. The Belarusian and Syrian authorities apparently decided not to advertise the escape of the diplomat.
Increasing numbers of defections have recently dealt a blow to the Bashar al-Assad regime.
High profile Syrian general Manaf Tlass announced his defection earlier this month, in what Washington and Paris termed a serious setback for the Damascus regime.
Earlier on Friday, Syrian lawmaker Ikhlas Badawi, who represents the embattled second city of Aleppo in the assembly elected in widely criticized May polls, defected and fled to Turkey, the opposition said.
The Britain-based Syrian Observatory for Human Rights says more than 19,000 people, mostly civilians, have died in violence unleashed by Assad's forces in its attempt to crush the uprising.