Shunevich visited France on invitation of Interpol?
20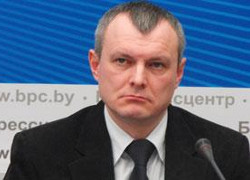 The website charter97.org received this information from sources in the police organization.
The information was provided by two officers of the Interpol General Secretariat in Lyon.
According to sources, the delegation of the Belarusian Interior Ministry headed by minister Ihar Shunevich visited the Interpol General Secretariat in Lyon yesterday. The Belarusian minister had a meeting with the Interpol Secretary General Ronald Noble.
It is worth noting that the Interpol website does not report about the meeting.
The organization apparently wants to hide its contacts with the Belarusian dictatorship after critical articles on BBC and The Independent.
Before appointment as the interior minister, Ihar Shunevich worked for the KGB. After the events on December 19, 2010, he interrogated arrested presidential candidates and their team members in the KGB jail.