Political prisoner Prakapenka: I work in cold workshop after bronchitis
4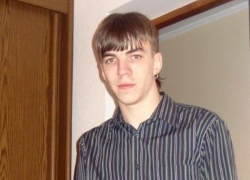 A political prisoner, who was convicted in the "anarchist case", was allowed to make a phone home.
Artyom Prakapenka had a 10-minute talk with his mother on February 4. He told her about the confinement conditions, Belsat TV reports.
"He has just called us," Vialeta Prakapenka says. "It is the first day when he has appeared at work after the disease. He had bronchitis for a week. He hasn't recovered yet."
Artyom says it's very cold in the cell and in the workshop. Many prisoners fell ill. The guy asked his mother to send him vitamins.
"He said he had no news," the mother of the political prisoner says. "He reads Popular Mechanics magazine. He liked the magazine before and asks to subscribe to it now. He was cheerful. He said to me that everything would end well."
Artyom Prakapenka, who was tried together with Yauhen Vaskovich and Pavel Syramolatau, was sentenced to 7 years in prison for attempted arson of the doors of the KGB office in Babruisk. Pavel Syramolatau was released on September 27, 2012, after he applied to Lukashenka for a pardon.