Pavel Seviarynets: Only full and unconditional rehabilitation
6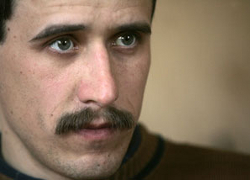 Pavel Seviarynets is confident that the full rehabilitation of political prisoners is needed.
The press service of the Belarusian Christian Democracy party (BCD) asked political prisoner Pavel Seviarynets what he thinks about a proposal to stop demanding full rehabilitation of political prisoners.
– There are proposals to reconsider the problem of rehabilitation of political prisoners that the European Union insists on. There are opinions that the full rehabilitation is unreal, so it's better to focus on achieving a "political" one – removing criminal records. What do you think about it?
This is a strange position. Do they think you must spend three years in prison on false accusations and then get an opportunity to run in the so called elections as a result of international trade? Even the USSR rehabilitated victims of Stalin's repressions and admitted they had been convicted illegally. The regime imprisons Andrei Haidukou, prosecutes organiser of a shelter for homeless people Catholic Aliaksei Shchadrou, arrests Catholic priest Uladzislau Lazar, kidnaps the daughter of BCD member Viachaslau Sheleh and beats him. Uladzimir Yaromenak and Vasily Parfiankou will be tried again. Statkevich, Vaskovich, Bialiatski, Autukhovich, Dashkevich, Lobau, Alinevich, Frantskevich, Dziadok and Prakapenka continue to suffer. In these conditions, can we look for ways to make the life of the regime's lobbyists easier?
Full and unconditional rehabilitation. Other position is impossible. Belarus will become free sooner or later and justice will be restored.