Barys Zhaliba: Belarusians began to save money for rainy day
7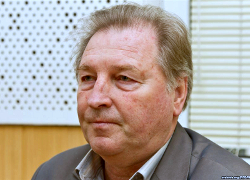 The National Bank's data for September show that individuals have begun to buy more foreign currency in comparison to the last few years.
According to the National Bank, the demand for foreign currency among individuals increased in September by $75.1 million in comparison with August. Economist Barys Zhaliba says to charter97.org that people began to save for a rainy day.
"There are several reasons for explain it. Sometimes it happens that people buy more in one month, but sell more in another month. I can speak for myself. I try to save money before the vacation if I want to go abroad. After the holiday, in August and September, I spend my rainy day fund and remain without foreign currency. I resume work in September, so I start buying foreign currency again. Many people behave like that. They have spent their rainy day reserve after the vacation and begin to refill it again. There have been no economic incidents that could scare people. The devaluation is slow and gradual. The National Bank controls it, so it is unlikely to be signs of panic.
As for Russia, the Russian ruble is falling fast due to the war with Ukraine, Crimea and sanctions. Our ruble is rising against the Russian ruble. It will worsen the Belarusian export to Russia and improve the competitive ability of the Russian export to Belarus. I think we can feel it already. The deterioration in the Russian economy will impact Belarus sooner or later," he said.