Riot police called to shoppers at 5th Element store
41
The riot police ordered people to leave the store.
Customers were not able to buy items at old prices due to a "glitch" in the checkout system, charter97.org learnt from a reader.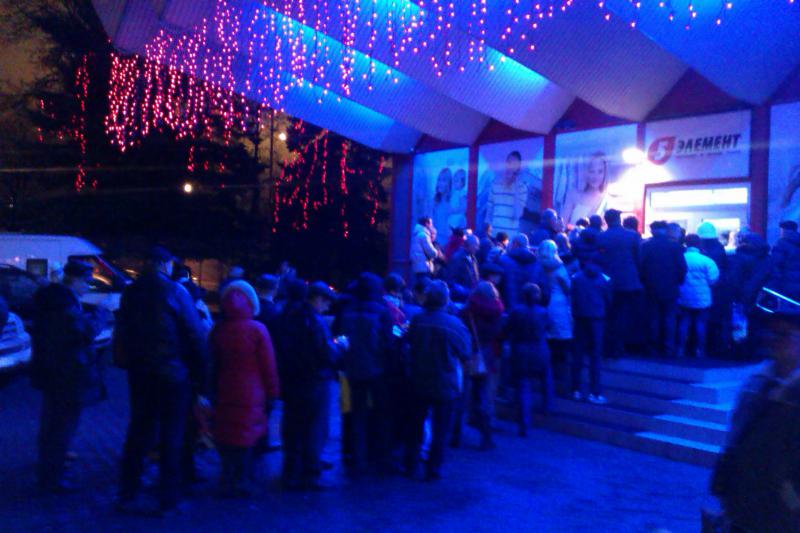 "Long queues of shoppers wanting to buy home appliances at old prices could be seen at the 5th Element store at 117 Independence Avenue on December 19. The store is open until 21:00, but the staff stopped taking money from customers for already reserved items two hours before the closure. Shoppers, many of whom spent half a day in queues, demanded that store accept payment for the reserved items or at least prolong the reservation for the next day, when cash registers will work normally. The store managers didn't agree to a compromise and called the police and the special task squad. They were watching the situation. At 21:00, they ordered all shoppers to leave the store," he wrote.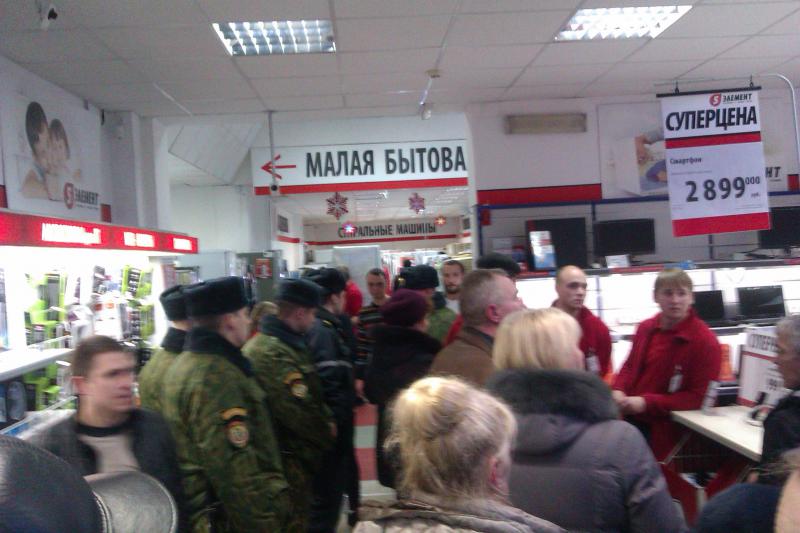 The National Bank imposed a 30% fee for purchasing foreign currency yesterday. The dollar now costs 14,150 rubles, the euro – 17,400 rubles. However, economists warn than a real devaluation is yet to come.