Blast of Semi-trailer Truck Rocks Istanbul Port on Tuesday
16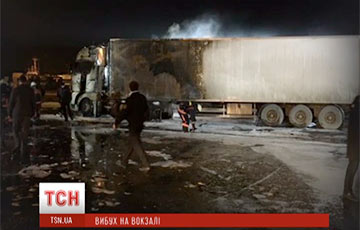 An explosion took place in a semi-trailer parked on Harem Port in Istanbul on Tuesday, December 29, according to Turkey's Cihan News Agency.
The incident occurred while a battery of the vehicle was being loaded at the parking lot, the Turkish agency said.
Police, ambulances and fire brigade were dispatched to the scene quickly. The driver of the truck was slightly injured in the explosion.
Police have launched an investigation into the incident.
The truck reportedly had a Ukrainian license plate, according to Milliyet. Early reports say that the explosion occurred after the truck had caught fire.
Later reports said that the first explosion was followed by a number of blasts. Witnesses say there were five of them.