Ananich hopes mass media issue is over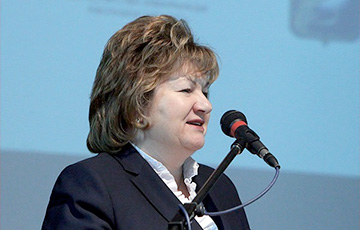 Information Minister considers that the government "made a final point" in the mass media issue.
Talking to reporters at the opening of the XIX International Specialized Exhibition "Mass Media in Belarus" in Minsk on May 5, Liliya Ananich said that the country " has quite perfect, professional legislation on press and mass media", BelaPAN writes. "The law on mass media fairly discloses recent statutory documents in the form of government decisions, amendments to certain Decrees to fully ensure the constitutional right of citizens to obtain unbiased, complete information that would consider national interests", the Minister said.
Amendments to the law entered into force on January 1, 2015. One of the main innovations is that the law on mass media, except for the State registration requirements, applies to all online resources that are now responsible for all information they publish.
According to experts, the new law does not correspond to the norms of Lukashenka's Decree No. 60, under which only those who published comments were responsible for it. The responsibility, with possible blocking, lies on resources.