Political prisoner Prakapenka earns Br50,000 a month
2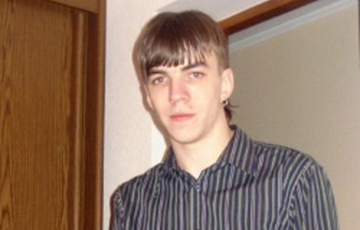 Political prisoner Artsiom Prakapenka had a long-term meeting with his parents on June 8-9.
It lasted from 15:00 June 8 to 11:00 June 9.
Artsiom noted that confinement conditions had worsened: the correctional facility is overcrowded, and 12 inmates live in a cell of 24 square metres designed for 10 people. The political prisoner works as an operator of a heat pipe machine and earns 50,000 Belarusian rubles (around $3) a month.
"I read somewhere that the average salary in prisons is 800,000 rubles, but he receives only 50,000. He used to earn 20,000 rubles, so his current wage is considered to be among the highest in jail," the political prisoner's mother said.
Artsiom Prakapenka doesn't complain about his health.
Political prisoner Artsiom Prakapenka applied to the president for a pardon in February 2015. Aliaksandr Lukashenka said earlier: "I'll sign the application if I have it." Artsiom Prakapenka said in a telephone conversation with his family on April 17 that his application had been rejected without any explanations.
"Artsiom Prakapenka, who was tried together with Pavel Syramolatau and Yauhen Vaskovich, was sentenced to 7 years of imprisonment for an attempt to shoot a picket near the KGB office in Babruisk in 2010. Like other political prisoners, he was labelled as a persistent violator of prison rules. Pressure was put on Artsiom, making him apply for a pardon like Pavel Syramolatau, who was released in 2012. Artsiom agreed, convinced by his parents, but his application was rejected, which demonstrates changes in the political will regarding the political prisoner in comparison to the situation of 2012," human rights activist Anastsia Loika from Viasna human rights centre says.