Paval Sevyarynets: EU won't come to terms with Lukashenka without political prisoners' release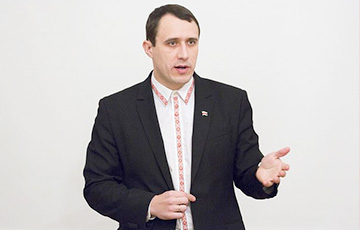 The Belarusian politician believes that the stand of the European Union on human rights situation in Belarus has become more principled, than pragmatic now.
It was said by the former political prisoner, a co-chairman of the organizing committee for creation of the Belarusian Christian Democratic Party Paval Sevyarynets in an interview to charter97.org.
- You have taken part in the meeting of Belarusian opposition's representatives with the delegation of the European Parliament. What are your impressions from communication with the European politicians?
- The general impression from the meeting is the following: on the one hand, Europeans want to use the geopolitical situation related to Ukraine, and detach Belarus and Lukashenka's regime from Russia. But on the other hand, they understand that the regime does not want to agree to any changes, but prefers to follow the Azerbaijani scenario. For today I have seen that the stand of Europeans is rather principled, than pragmatic. At least, among the politicians who represent the European Parliament, there is realization that in case Lukashenka wouldn't release political prisoners, any serious easing of some requirements, and especially recognition of the election, are out of the question. There are two things that are worrying the politicians from the delegation of the European Parliament most: release of political prisoners and the situation with the so-called "election." These people do not have illusions, most of them are politicians, who have been working with Belarusian agenda for a long time.
- And what statements have been specifically made by the delegation on the problem of political prisoners in Belarus?
- At least, Bogdan Zdrojewski, who is the head of the Delegation for relations with Belarus in the European Parliament, stated that the position of Europe on political prisoners in Belarus is a fundamental point. And without their release Lukashenka's regime cannot count on serious improvement of relations with the European Union. Besides, the European politicians have stressed that they hadn't recognized and would not recognize the lower chamber of the Belarusian parliament, the so-called "little chamber, or tent" without holding free election.
- In the run up to the visit the intention of the delegation of the European Parliament to meet with relatives of the political prisoners was announced. Have these meetings taken place?
- It's true, it was on the programme of the visit. Probably, our meeting, the meeting of opposition representatives, had been held earlier, as I do not know anything about the meeting with families of the political prisoners. You should ask about that the relatives of the political prisoners directly.