New obstacles put to political prisoner Mikalai Dziadok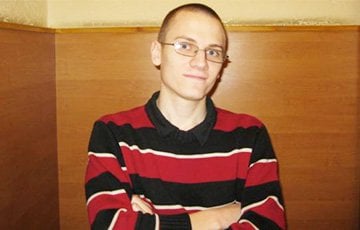 Today, July 2, the lawyer of Mikalai Dziadok didn't manage to meet with him. This was reported to the HRC "Viasna" by Mikalai's father.
The lawyer just wasn't allowed to the political prisoner as the latter allegedly hadn't written the appropriate appeal. However, Mikalai Dziadok and his lawyer intended to meet on July 2. Therefore, the prisoner must evidently have written such appeal, HRC "Viasna" reports.
Meanwhile, the lawyer was told that his client had been placed in the penal cell this week. However, the prison staff refused to issue him with a copy of the order for the penalty, explain the reasons for his placement in the penal cell or tell when he would be released from it. Moreover, they refused to give answers to the lawyer's earlier inquiries. Therefore, the lawyer had to file appeals against such actions with the head of the correctional facility, as well as with the Prosecutor's Office.
Mikalai Dziadok's relatives are concerned with the state of his health.
"We don't know what is going on. We regard such actions of the colony staff and administration as an increase in pressure and revenge for the fact that we give publicity to information," commented the father of the political prisoner.
Let us remind, Mikalai Dziadok was initially sentenced to 4.5 years in prison for alleged hooligan actions towards official buildings and was to have been released March 3, 2015. However, on February 26 the court of Leninski district of Mahilioŭ sentenced him to another year in prison under Article 411 of the Criminal Code, "willful disobedience to the administration of the correctional facility". April 30, the appeal court left the sentence in force.