Mikalai Statkevich: I see little sense in these "elections"
5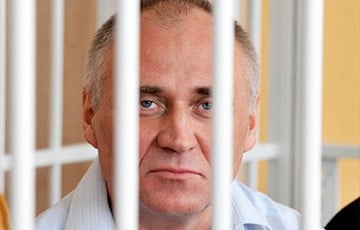 On July 27 there was a meeting of the initiative group of Mikalai Statkevich.
His wife Maryna Adamovich addresses people with the call to resist. This is the message of her husband.
Here is Mikalai Statkevich's address:
"I would like to thank everyone, who has joined my initiative group. I know it is brave, especially in our frightened society. Such support is important not only for me, but all those who are behind bars because of their position.
Speaking frankly, the participation of opposition in the recent presidential elections, first of all, was an opportunity to organize a mass protest against the show called elections and to make the country face the democracy again.
None of the candidates has such an initiative now. I see no sense in such participation. Besides, participation of a part of opposition makes the boycott useless. Thus, I call those who are not agree with a regular show for resistance.
I call for a message in voting bulletins that could speak for unaccepted policy of the regime. I am sure in case it is of mass character, it will reach the addressee.
Be free in your views and behavior. If there are enough free people, we will manage to get freedom for the country", the statement says.