Sky for Statkevich: new action in solidarity with a political prisoner
10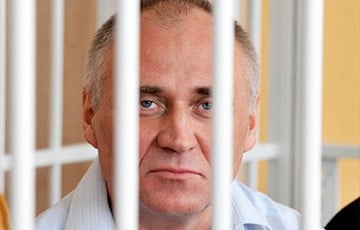 On August 12 Mikalai Statkevich celebrates his Birthday behind bars.
Activists have launched an action of solidarity with the political prisoner #Sky4Statkievich, HRC Viasna informs.
"Another Birthday is in prison, in a solitary confinement cell. He sees neither the sky, nor clouds, nor the sun, nor trees, and singing of birds.
In this regard, a number of non-governmental organizations together with relatives conduct a rally of solidarity with political prisoners Mikalai Statkevich - #Sky4Statkievich.
How to participate?
Take a picture of the sky, clouds, the sun, a tree and publish it on Facebook, Twitter, Instagram with a special hashtag #Sky4Statkievich and a link to a petition calling for the release of Mikalai Statkevich: change.org/FreeStatkevich
Sign the petition by Maryna Adamovich, wife of political prisoner, and demand his release: change.org/FreeStatkevich
Publish it on social networks https://www.facebook.com/events/996661337044717/
Remember: solidarity is stronger than repressions!" the statement says.
It should be reminded that Mikalai Statkevich was sentenced to 6 years in high-security prison for organization of mass disorders in 2010. International human rights organization Amnesty International recognized Statkevich as prisoner of conscience. The European Union and the USA are insisting on the release of the opposition politician.