Political prisoner Vaskovich forbidden to receive distance education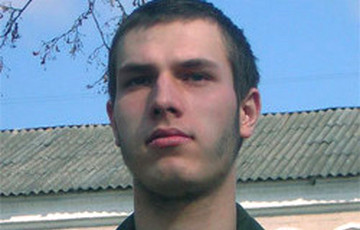 A letter to Yauhen Vaskovich with rules of distance learning at the European Humanities University (EHU) didn't pass prison censorship.
The political prisoner earlier wrote to his friends he was thinking about a distance learning programme at EHU, the press service of the Belarusian Association of Journalists (BAJ) reports.
The reply from the university contained a hand-written letter and a few pages of printed text with the rules of admission and studies at the university: tuition fees, registration procedure, admission, attestation, etc.
The taped envelope was returned with the mark "Not allowed. See inside".
There was a page with extracts from postal rules, the Criminal Procedure Code and prison rules inside the envelope.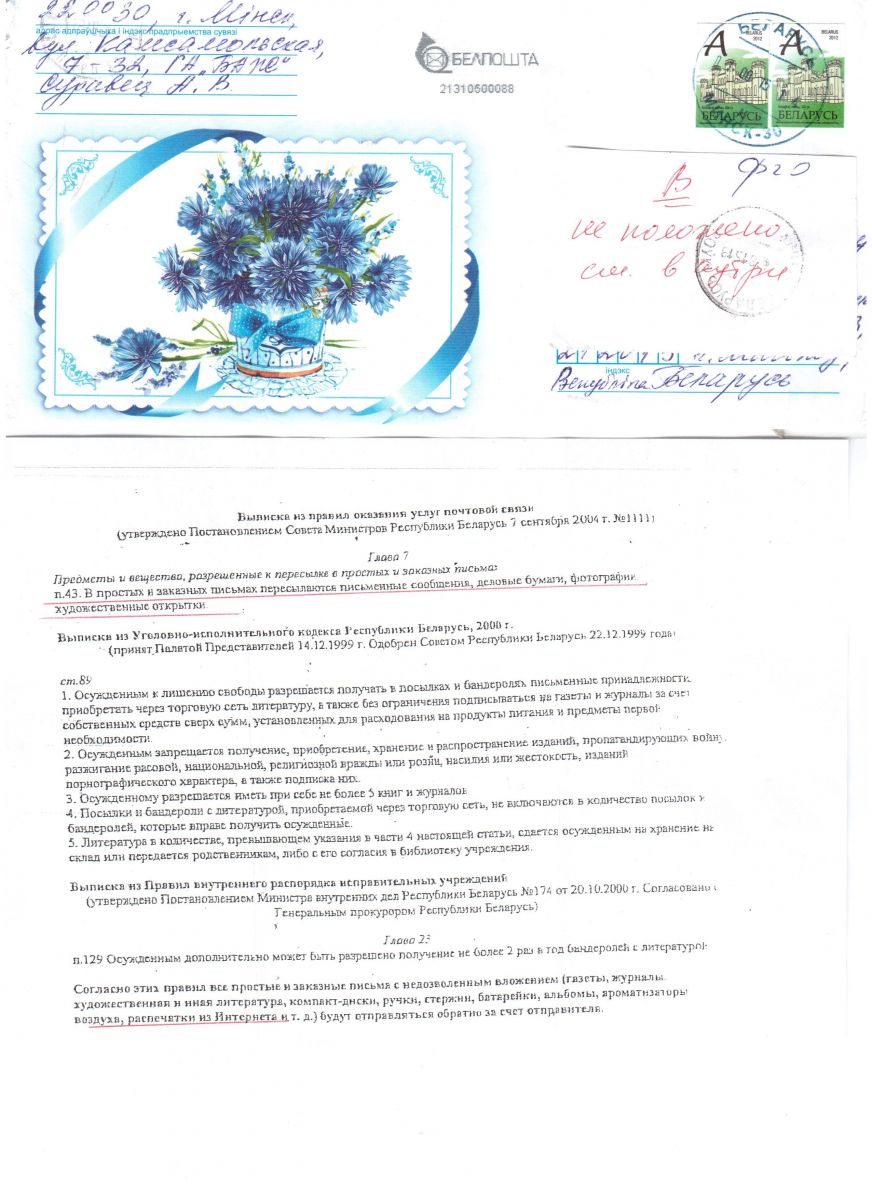 According to prison rules, "inmates can be allowed to receive parcels with literature no more than 2 times a year".
"Under the rules, all ordinary and registered letters with forbidden enclosures (newspapers, magazines, fiction and other literature, CDs, pens, batteries, albums, air refresheners, printed webpages, etc) shall be sent back to the sender at his or her cost," a censor wrote.
Lawyer Andrei Bastunets, the BAJ head, thinks the "information letter" does not only give a loose definition of laws but also distorts them and bears no relation to the issue.
"Firstly, it wasn't a parcel with literature. It was an ordinary letter. The link to paragraph 129 of the prison rules looks strange. According to section 7 of the postal rules, which gives a list of items permitted for sending, the censor disrupts the citation. Paragraph 43 does not end with the words 'postcards'. It continues as follows: 'printed advertising and information materials, schemes, etc.' The same is said in the Criminal Procedure Code, which is also mentioned in the letter.
The items banned for sending by mail include, according to paragraph 9 of the rules, 'printed and audiovisual materials, other information media containing the information that can inflict damage to political and economic interests of the Republic of Belarus, its state security, health and morality of citizens,' not the items mentioned in the censor's letter. We know that all letters in prisons are censored, and we don't know why the censor didn't pass information about distance learning at EHU," Andrei Bastunets says.
Lawyer Aleh Aheyeu says the ban on this type of information violates the prisoner's rights and doesn't meet the purposes of punishment, namely resocialization of inmates.
Yauhen Vaskovich was tried together with Artsiom Prakapenka and Pavel Syramolatau. He was sentenced to 7 years of imprisonment for an attempt to set the doors of the KGB office in Babruisk on fire. He was thrown into a punishment cell many times. He was later transferred to a stricter prison in Mahilou as a "persistent violator of prison rules".