Zmitser Dashkevich: Solidarity with political prisoners is direct demonstration of our might
2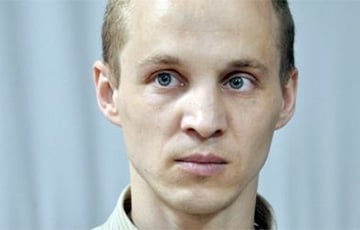 It is important not only for Mikalai Dzyadok to support the political prisoner on his birthday, but for the people surrounding him in the penal facility, and for us ourselves.
It was said by the co-chairman of the Young Front, the former political prisoner Zmitser Dashkevich in an interview to charter97.org.
- On August 23 Mikalai Dzyadok, a political prisoner, is to celebrate his fifth birthday behind the bars. In this connection a MP of Bundestag Manuel Sarrazin, who is a guardian of Mikalai, urged the community to show maximum solidarity with him. As a person who had marked more than one birthday in prison, do you find this support for the political prisoner really important?
- Solidarity is important for a political prisoner on every day, and the more so on great holidays. First of all, it helps the political prisoner himself to become stronger, and secondly, it is an important sign for the people around Mikalai Dzyadok, both for jailers and common inmates.
They have been watching Belarusian TV for 20 years, and it persuades that opposition is just a few persons, some "drug addicts". And when a political prisoner received hundreds and thousands letters, they say: it's true, you are cool, you have solidarity.
That is why it is not just a support for a political prisoner, but evidence about all of us – who we are and what we can do. It seems to be a simple thing, to write a letter or send a telegram, but it has great power.
- Recently another political prisoner, Yury Rubtsou, had birthday, and his wife Yadviha Rubtsova informed that the administration of the remand prison tried not to allow a great number of messages with congratulations from people to be received by him. According to your experience, how often prison guards are trying to thwart these actions of solidarity?
- Everything depends on to what extend this or that governor of jail had sold his soul to the devil. One thing is when they punish us on some far-fetched reasons, for alleged violation of internal regulations. But it is written in the law that a prisoner has a right to receive correspondence.
I have met such occasions in Vitsebsk prison, for instance, when dozens of letters sent by me were not received by the addressee. And when I addressed the Prosecutor's Office, I was answered: this correspondence exists, it has been registered, but it has not been received, so please voice disagreements to postmen.
Such things are not very often, but unfortunately, they do happen. It is impossible to say how this or that prison servant is going to act. Everything depends on his measure if adequacy.
- What would you like to say Mikalai personally on the eve of his birthday?
- First of all, I wish Mikalai endurance in this severe test. There are words in the Bible: "Those who sow in tears, will reap with songs of joy." Many people in Belarus today are fighting for freedom and they are "sowing in tears". But they are going to reap the fruits of this struggle in joy.
And I want to wish Mikalai and other political prisoners to be absolutely sure of that.
We remind that on May 27, 2011 the activist of the Belarusian anarchist movement Mikaali Dzyadok was sentenced to 4.5 years of deprivation of freedom in a general regime penal colony. In February 2015 Dzyadok was sentenced to one more year in prison on charges relating Article 411 of the Criminal Code of Belarus. Since that time he was kept in a solitary confinement, often in unbearable conditions.
Belarusian and international human rights organisations believe that Mikalai Dzyadok is a political prisoner, and call for his immediate and unconditional release.
You can congratulate Mikalai Dzyadok and express support to him, his address is: Dabralyubau Street, 16, PK-9 213410, Horki, Mahilyou region., Belarus.