Political prisoner Vaskovich hopes for review of sentence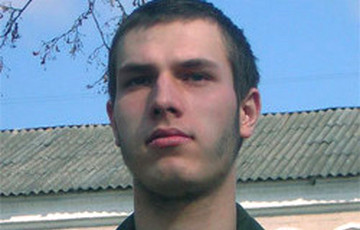 The decision is expected to be taken on September 17.
The news came from Rushania Vaskovich, the mother of the political prisoner.
"He is fine. He doesn't have conflicts with prison staff. He is okay both outwardly and internally, he says," the political prisoner's mother Rushania Vaskovich says. "He hopes his sentence will be reviewed in September. The decision will be taken on September 17. He may be released earlier if everything passes smoothly. If not, he will be allowed one short visit in December. It's okay, and we remain strong," she said to the Mahilou department of Viasna human rights centre.
Yauhen writes in a letter how he lives:
"I work at a sewing shop. I sew clothes, bedclothes and other things for the prison. We also have orders from outside prison. Confinement conditions are normal, food is good though it's simple and the same every day. I don't have complaints about health. I even didn't use all medicines from the medical parcel I received in December. Of course, I lack vitamins, but parcels and long-term visits help me.
I receive letters and other mail regularly. I know the current events. I have many plans and ideas for the future. I've understood much. I've become more diplomatic, goal-oriented and confident.
I support the position of my fellows from the Belarusian Christian Democracy party at the 'elections'. I esteem the wisdom of the party leaders in the direction they chose. I think it is a historic decision that will confirm the party's adamant image and won't allow the regime to jail new political prisoners. The world community will see everything and make conclusions.
I'd like to thank all people who remember me, support me and write to me. Thank you! I am especially grateful to my relatives who didn't condemn me in hard times, but supported and gave me good advice. My mother is the dearest person for me. She put human values into me and taught me to love freedom. I thank my mother for her beauty, kindness and love!"
Yauhen Vaskovich was tried together with Artsiom Prakapovich and Pavel Syramolatau. He was sentenced to 7 years of imprisonment for an attempt to set the doors of the KGB office in Babruisk on fire. The political prisoner was thrown into a punishment cell many times. He was transferred from a correctional facility to a stricter prison in Mahilou as a "persistent violator of prison rules".