Call to release graffiti makers
On August 20 there was held a picket to support graffiti makers next to the pretrial detention facility No. 1, Valadarskaha Str.
25 people participated in it. Pavel Seviarynets, co-Chairman of the Organizing Committee on creation of Belarusian Christian Democracy Party, Maryna Khomich, leader of Young Christian Democrats, Anatol Liabedzka, Chairman of United Civic Party, as well as representatives of the BPF Party, Young Belarus, solidarity movement Razam and others were among them, Belarusian News report.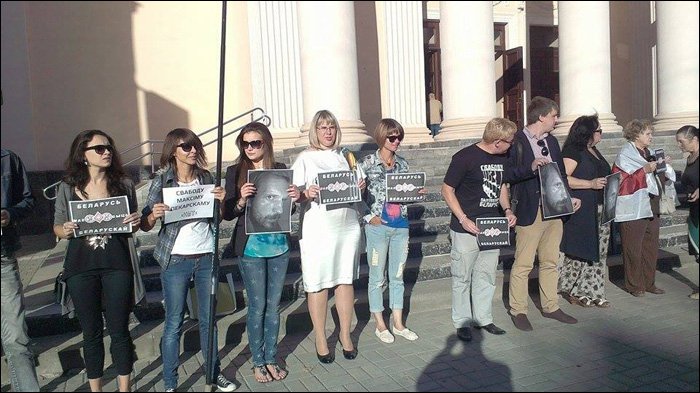 Two of the four detained in the case have already been served charges on, they are Maksim Pekarski, today he celebrates his birthday, and Vadzim Zharomski. They are accused of gang hooliganism.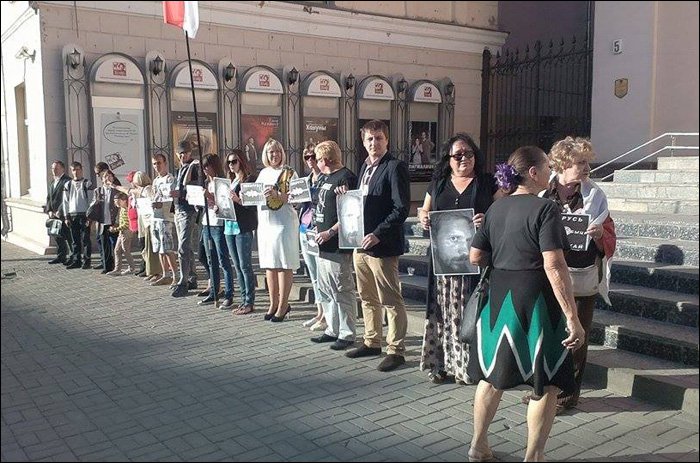 Yaraslau Ulianenkau is in the status of the suspect. Viachaslau Kosinerau is in hospital. On August 11 he got a double fracture of the jaw during the arrest. It is unknown whether he was served charges on.