Father of political prisoner Artsyom Prakapenka: I am happy, what else could I say
4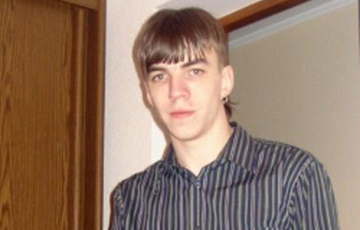 Artsyom Prakapenka in a phone conversation with his father had time only to say that he would arrive tomorrow.
Anatoly Prakapenka, the father of the political prisoner Artsyom Prakapenka, told so to Radio Svaboda.
- Have your son contacted you?
- Yes, we had a phone conversation with him.
- When he is going to be at home?
- Tomorrow he will be at home.
- What was he able to say to you?
- Our conversation was very short. He just said that he arrives tomorrow, and his phone's battery had run down.
- And what are your first impressions after the news about the release of your son?
- I am happy. What else could I say?
Nasha Niva informs that Artsyom Prakapenka is to arrive to Minsk on a train at 11.30 p.m. We remind that the participant of anarchist movement On May 18, 2011 the court in Babrusjk sentenced Artsyom Prakapenka to 7 years of deprivation of freedom in a medium security correctional facility for an attempt to set the doors of the KGB office in Babrujsk on fire. He was charged with "Malicious hooliganism" and "Malicious damage on an especially large scale". He served the sentence in the penal facility №17 in Shklou. In May 2012 he was transferred to the correctional facility №15 in Mahilyou.