Banner "Freedom to political prisoners" placed near Minsk exit road
1
The banner was attached to the walking bridge over Minsk-Dzyarzhynsk highway.
Charter97.org was informed about that by readers.
The banner with the words "Freedom to political prisoners!" was placed over the busy road in a rush hour, so many drivers noticed it.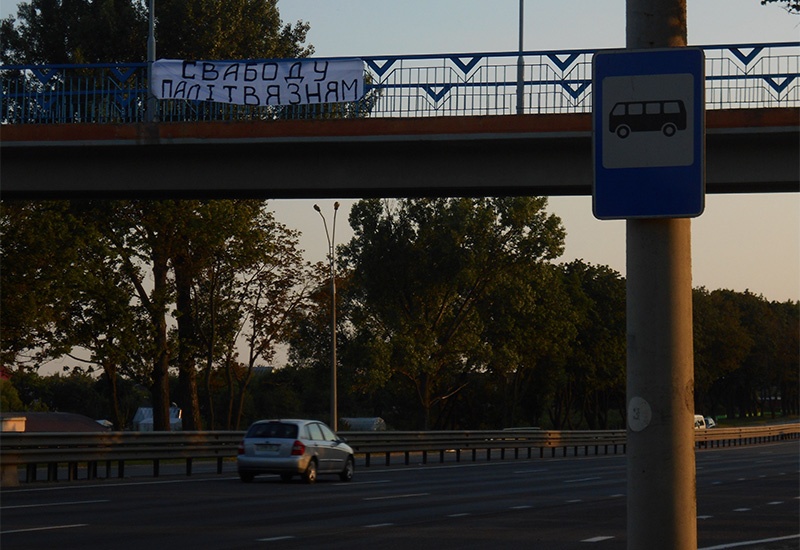 We remind that at the moment 6 political prisoners are kept behind the bars in Belarus: Mikalai Statkevich, Ihar Alinevich, Mikalai Dzyadok, Yury Rubtsou, Yauhen Vaskovich and Artsyom Prakapenka. The political prisoners are experiencing constant pressure, and their incarceration conditions are deteriorated all the time.