Secretary General Of Socialist International: We Support Struggle For Free Belarus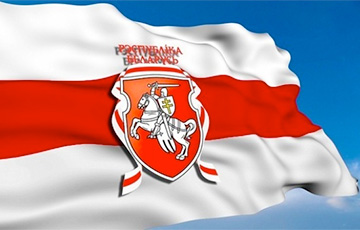 Belarusian political system has to be transformed and become the same as in the whole civilized world.
This was stated by Secretary General of the Socialist International Luis Ayala at the meeting of the organizing committee of the Belarusian Social Democratic Party (Narodnaya Hramada), which was held in Minsk on February 28.
According to him, the social democrats of Belarus should become "an important part of society," as in other countries of the world. "It is necessary for the formation of a real political process, freedom in the country," – BelaPAN quotes Ayala.
Ayala believes that the Belarusian Social-Democrats "should start with the most important thing – which is participation in the political system, which will bring stability to the society."
"This thesis has been confirmed by the events in the countries where our representatives won the elections and joined the government," – he said.
The Belarusian Social Democratic Party (Narodnaya Hramada), with former political prisoner Mikalai Statkevich as its leader, became a full member of the Socialist International in the autumn of 2015. Prior to that, she had had a consultative member status.
Ayala is visiting Belarus at Statkevich's invitation, he is not planning to meet with representatives of the Belarusian official authorities.
Luis Ayala visited Minsk in January 2011, he urged the government to release political prisoners at a special press conference.
"He said that in early 2011, was the first foreign politician to visit Belarus following the Square break-up, was trying to help us, he had three days of meetings," – Mikalai Statkevich said.