Have Border Guards And Customs Officers Declared Slow-down Strike?
38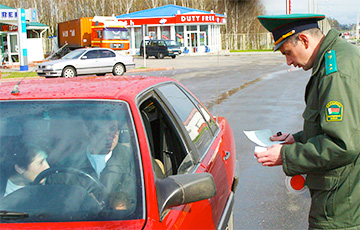 People have to spend hours in queues at Berestavitsa border crossing.
"On Saturday, February 27, at the border crossing Berestavitsa customs officers who controlled passenger cars, arriving to the territory of Belarus from Poland, staged a "slow-down strike."
What was happening then could not be called by any other word. Either it had been an order from higher authorities, to discourage people from travelling abroad, or border guards really wanted to stage a slow-down," – a reader of charter97.org informed.
As said by the reader, the authorities "cordially hate" those who visit foreign countries:
"Returning from Poland, I entered the territory of the Belarusian border checkpoint at 5.30 p.m. The queue divided into two streams: one to the green channel, and the other to the red one. There were about 15 cars in each stream. I entered the red one, as I was transporting a goods item that should be entered for customs clearing. Usually it takes less than an hour to reach the end of this queue.
However, it turned out that work of the customs office totally paralyzed movement. Both the red and green channels everyone without exception were sent to a weighing-machine, contents of all packages and boxes was studied, to put it short, it was a search in full, just with the exception of taking cars apart. As a result, I went through a passport check-point at 8.10 p.m., and passed customs control at 9.50 p.m.
Meanwhile, the hour and 40 minutes between the passport control and customs control, the customs officers (two young girls) surveyed 5 cars IN TOTAL, (it means, 20 minutes for each car). They were looking for meat products and medicines. Thus, the traffic capacity of the border crossing point was three cars per hour (in one queue), nine cars per hour – in general, or 9x24=216 passenger cars in 24 hours. And the figure of 1,500 passenger cars a day is indicated at the website of the Border Committee. Even if we divide it in two (entering and leaving the country), it makes 750. And in fact it is threefold less.
Our country hates those who have a desire or opportunity to go abroad. And how could we speak about attracting tourists, when one faces such an attitude right entering the country."