Russian Military Men to Arrive in Belarus to Create a "Buffer" Zones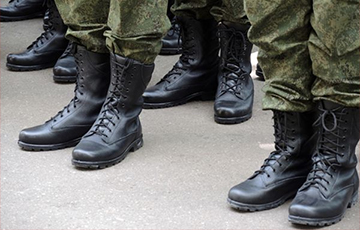 In addition, Russians will practice techniques for "isolation" areas of instability.
A separate peacekeeping brigade of the Armed Forces of Russian Federation starts trainings for international exercises with peacekeeping forces of the Collective Security Treaty Organization "Unshakable Brotherhood -2016" which take place in August in Belarus, the headquarters of the Central Military District (CMD) informs.
"Soldiers will have to follow up issues of creation of buffer zones, disengagement of conflicting parties and isolation of instable areas," the CMD's statement received on Thursday by Interfax says.
Actions within helicopter-borne checkpoints based on Mi-8 helicopters, protection at rest and on the move, patroling will be practiced.
Preparatory exercises will be held at Roshchynski range in the Samara region in the daytime and at night. At the end of training there will be selected about 100 people, who will represent Russia at the international maneuvers.
The brigade, which is deployed in the Samara region is the only peacekeeping force in the ground troops of the Russian Federation. It is completely equipped with contractors and equipped with modern weapons and military equipment.