Why OAC Leadership Removed From Office?
18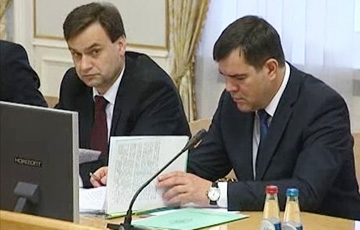 No official comments on the dismissal have been received yet.
Aliaksandr Lukashenka dismissed the leadership of the Operational Analytical Center – the most closed power agency, and this has not yet been officially commented upon. According to Lukashenka, the corruption issue influenced a lot this decision, Radio Racyja reports.
The expert on the law on the Internet Aleh Kalinkou expressed his views on the reasons for the removal of Aliaksei Shpehun, Genadz Bialkou and Konstantsin Shulgan from their OAC posts:
– All citizens of the Republic of Belarus know that if you want to sign a contract for providing telecommunication services, the Internet connection or mobile services, you must go and do it personally. It turns out that in Belarus it's easy to hack payment banking systems, get anonymous access to the Internet to commit crimes related to drug trafficking, money laundering. Laundering the money received from drug trafficking is only part of the problems which currency exchange systems face in Internet today.
According to the conclusion, made from the facts of illegal actions taken by the owners of criminal websites, payment systems that served unidentified persons, the operational and analytical center, being a regulator of legal relations, did not perform its function or performed them poorly, the expert Aleh Kalinkou concludes.
Bypassing the legislation, some websites in Belarus provided anonymity services and even remotely signed contracts.