"We To Respond To Growing Utility Bills"
8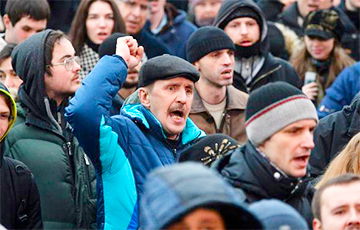 Belarusians learnt how to solve the issue of housing and communal services.
Cost for utility services will rise for all Belarusians from January 1. Experts announce different figures for the growth of spending on the communal area – from 25% to 150%. The cost of winter heating can grow seven times for "parasites"!
"Be tolerant," – Lukashenka said.
"Belarus, arise," – motivational videos posted in the Belarusian segment of the Internet answer.
The Dvizh Basta community reminded that the best place and time for solving issues with housing and communal services – at Kastrychnitskaya Square in Minsk at 14:00 on October 21, where the Outraged Belarusians March 2.0 will take place.