Ships Of Russian Baltic Fleet To Participate In Military Exercises "West-2017"
2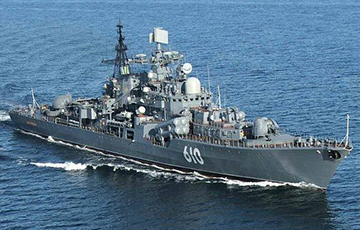 This once again calls into question the defensive nature of the maneuvers.
Ships of the Baltic Fleet will take part in the Russian-Belarussian military exercises "West-2017", scheduled for the second half of September this year, the Russian Defense Ministry said.
"This year, minesweeping ships of the fleet will take part in the exercises "West-2017," – the statement of the press service of the Western Military District, which Interfax received on Sunday, says.
At the end of March Belarusian Defense Minister Andrei Raukou said that the joint strategic exercises of the armed forces of Belarus and Russia "West-2017" would take place on September 14-20. According to him, the task of the exercises is to check the readiness of the regional troops to fulfill the tasks of defending the "union state".
Raukou reminded that the regional troops include the Armed Forces of Belarus and the 1st Guards Tank Army of the Western Military District of Russia. Part of the forces and resources of this tank army will arrive on the territory of the republic to participate in maneuvers. According to him, seven polygons and areas for the regional grouping of troops will be involved in maneuvers on the territory of Belarus.
In general, he noted, that "the maneuvers space span is very large - from the Kola direction in the Arctic zone to Belarus."
Let us remind that Estonian Ministry of Defense has recently announced that Russian troops would remain in Belarus after the exercises "West-2017".