European Commissioner Urged Belarusian Authorities To Allow International Experts To BelNPP
1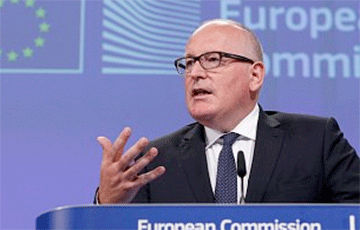 Belarus should conduct stress tests under international supervision.
On Monday in Vilnius, European Commission Deputy Head Frans Timmermans again urged Belarus to conduct stress tests at the nuclear power plant in Astravets under the supervision of foreign experts, interfax.by writes.
"We must ensure that the construction of the nuclear power plant near the European Union is carried out with strict observance of the existing safety rules," – the European Commissioner told reporters after the meeting with Lithuanian Prime Minister Saulius Skvarnyalis.
"We would like stress tests at the Belarusian nuclear power plant to be conducted under the supervision of foreign experts," – he added.
During the performance of stress tests, the stability of the power plant for operation under unfavorable conditions is evaluated.