Photo Fact: Hague Judges Dictator Looking Like Lukashenka
14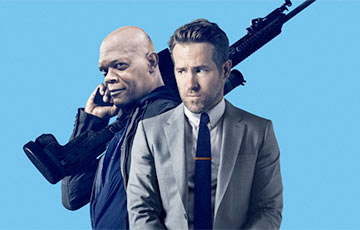 The dictator was on the bench of the International Tribunal for ethnic cleansing near Polatsk.
The film "The Hitman's Bodyguard" was released in Belarus on August 17.
According to the original scenario, the main criminal hero, played by Gary Oldman, reminds Lukashenka very much.
The International Court of Justice in The Hague tried the dictator for shooting ups of the intelligentsia? Which he personally executed, and for ethnic cleansing of entire villages near Polatsk. The Belarusian dictator (in the Russian voice acting – Bosnian dictator) Vladislav Dukhovich continues to order killings of all potential witnesses in his case, belsat.eu writes.
It is interesting that all the rallies against the Eastern European dictator were held under the Belarusian state flags and posters saying "Justice for Belarusians!"
Users of social networks, who attended the film run, noted that the red-green flags had been converted to yellow and green in Belarusian release, and the genocide near Polatsk had become simply a genocide in some village.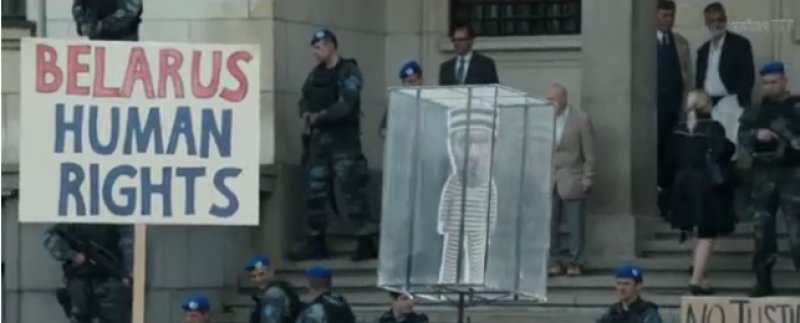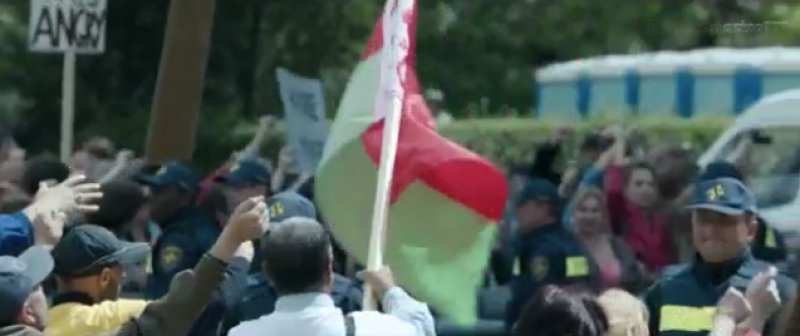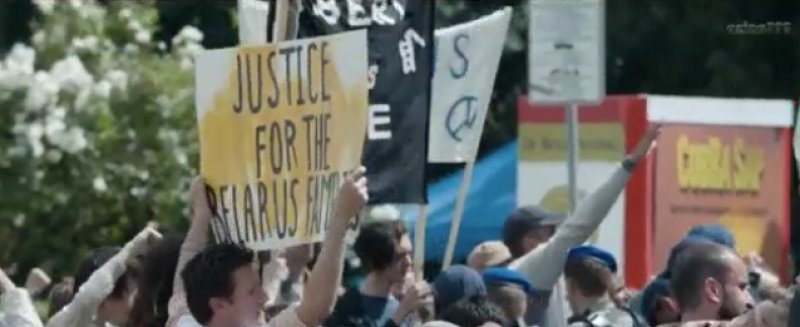 The director of Interfilm Distribution, the company that distributes the film on the territory of Belarus, explained that the Russian-Ukrainian right-holder company Megogo made the decision on the re-sounding. And it was done, perhaps, to smooth out the possible negative situations. Therefore, in the Russian-language version the dictator Vladislav Dukhovich is tried in the Hague for the genocide of the Bosnians.