Leaders of International Trade Unions Spoke in Defence of Fyadynich and Komlik
1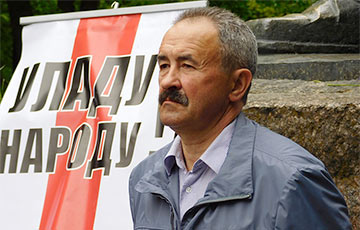 The Belarusian authorities received an ultimatum from leaders of the world labour movement.
Walter Sanchez, the General Secretary of the IndustriALL Global Union and Sharan Burrow, the General Secretary of the International Trade Union Confederation (ITUC), appealed to Lukashenka in connection with recent detentions and interrogations of trade union leaders, as well as searches in offices of Belarusian independent trade unions, Radio Svaboda reports.
Copies of the letter were also sent to the Minister of Foreign Affairs and the Prosecutor General of Belarus.
"We are disturbed by searches of apartments, the detention and interrogation of leaders and employees of the apparatus of these unions, including Ihar Komlik who is still in custody. The work of trade union organizations is put in jeopardy.
The International Confederation of Labour and the IndustriALL Global Union declare a strong protest and demand the immediate release of Ihar Komlik, the termination of the criminal prosecution against Henadz Fyadynich," the letter says.
In addition, Walter Sanchez and Sharan Burrow demand the cessation of interference of power structures in internal affairs of REP Trade Unions and the adoption of urgent measures to ensure normal conditions for activities of trade union organizations in accordance with obligations of Belarus under the International Labour Organization Convention No. 87.
International Trade Unions reported on repressions and detention of trade union leaders in Belarus immediately after searches on August 3 and 4.