Photo Fact: Driver Ripped Out The Speed Camera Of The Ground Near Orsha
38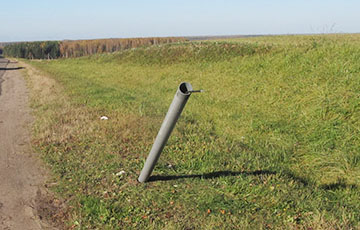 He was captured on camera twice before it.
In the Orsha district a man ripped out and destroyed the speed camera. Department of Internal Affairs of the Vitsebsk Regional Executive Committee informs.
It happened on October 12.
"The man drove two girls to Vitsebsk and was captured speeding. In the evening, on his way back home, he also was captured speeding". After calculations, the 27-year-old driver decided to destroy the speed camera to avoid punishment," the police inform.
The man looped the speed camera and ripped it out of the ground using the car. Then he returned home and tried to memory card with information about violators. Next morning police officers informed the driver that photos of violators were immediately sent to the violation registration center.
The criminal case is opened. The damage is estimated at more than 24000 rubles.