MEP Yasenko Selimovic: Belarusian Authorities Must Unblock Charter-97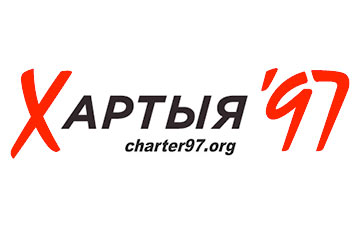 The situation with press freedom continues to deteriorate in Belarus.
The speech by deputy from Sweden Yasenko Selimovic, delivered on the eve of the vote on the resolution "On the deterioration of the situation with media freedom in Belarus, especially the case of Charter-97" at the plenary session of the European Parliament in Strasbourg on October 4. Social activist Dzianis Kazakevich quotes the words of MEP:
"The situation with freedom of the press in Belarus continues to deteriorate. According to the Press Freedom Index, Belarus ranks 155th out of 180 in the world as regards press freedom. An ordinary working day of an independent journalist in Belarus includes harassment, intimidation, and threats. In early August 2018, the Belarusian authorities searched the editorial offices of two independent Belarusian agencies, Tut.by and BelaPAN.
At the same time, the government expanded its sphere of influence on the media by introducing the registration of commentators. This goes beyond our imagination. The Belarusian authorities should unblock the Charter-97 and other independent media. I urge the European Parliament to continue supporting non-governmental organizations in Belarus. Protecting the freedom of speech of the citizens of Belarus is our duty."
We remind that on October 4, the European Parliament adopted a resolution "On the deterioration of the situation with media freedom in Belarus, in particular, the case of Charter-97." The resolution mainly discusses the recent scandalous amendments to the Belarusian law on mass media, blocking of the Charter-97 website, pressure on journalists of the Belsat TV channel and the BelTA case. Political prisoners are also mentioned, as well as convicted leaders of the REP Trade Union Hennadz Fiadynich and Ihar Komlik.
It will be recalled that on September 3 editor-in-chief of Charter-97 Natallia Radzina announced the threat to informational resource cause by drastic reduction in financing and called readers for solidarity. Ways to support the website:
DONATION VIA PAYPAL:
MULTI-CURRENCY ACCOUNT FOR ASSISTANCE:
Bank's name: Bank Millennium S.A.
Address: ul. Stanislawa Zaryna, 2A, 02-593, Warszawa
IBAN: PL 97 1160 2202 0000 0002 1671 1123
SWIFT: BIGBPLPW
Name of the account holder: Fundacja "KARTA '97"
Purpose/title of payment: Donation for statuary aims
You can contact us by the e-mail charter97@gmail.com